Training Calendar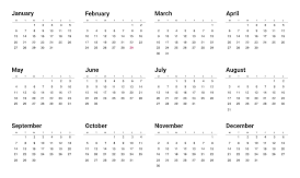 Training Courses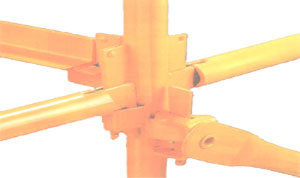 How to Enrol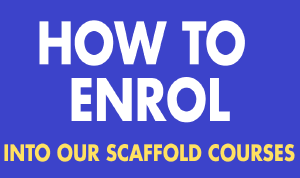 FAQ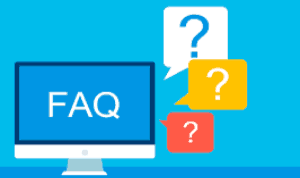 Welcome to Scaffold Training Company
Registered Training Organisation No 22226 - Cost includes all training material for the duration of the course - Tea, coffee & biscuits supplied
The Scaffold Tool & Training Company specialise in providing efficient, friendly and fully accredited training in basic, intermediate and advanced high-risk work licence training regularly.
Contact us now on 1300 551 610 or email enquiries@thescafftoolco.com.au to book your place. The number of trainees is limited, so get in early to avoid disappointment. A $200 deposit is required upon booking. View Training Calendar here
Regards,
Kent, Nat, Graham, Andrea & Kim
NEW BASIC SCAFFOLD PRICING AND COURSE DURATION
View our Training Calendar for upcoming dates - PLEASE NOTE: From 4th August 2020 training will run for 5 days.
A $200 deposit* for each course is required in advance to secure your booking. The balance of payment is due on or before the 1st day of the course. Payments can be made via major credit cards (incurs a 1% surcharge) or direct debited (details listed on invoice).
Enquiries and bookings can be made over the phone by calling 1300 551 610 or email to: enquiries@thescafftoolco.com.au
* Deposit is refundable when cancellation of training is made at least 14 working days prior to the course start date. We can also transfer your booking to a later course/date if available.
PLEASE NOTE: There is a $50 cancellation fee applied to a confirmed booking
FREE RE-ASSESSMENTS - if you are deemed Not Yet Competent (NYC) for any of the 3 assessment criteria, you will be able to attend a future assessment to complete the topic you have been deemed NYC in at no charge. However, you do need to complete your NYC assessment criteria within 60 days of your first assessment date. Failure to do so will result in you being required to re-sit the entire assessment criteria at a cost of 1/2 the initial course fee.
OTHER COURSES - If you are looking for other training courses like Confined Space, Gas Test Atmospheres, Traffic Control, Working Safely at Heights or Work Safely on Scaffolding Higher than 2 meters, the Australian Construction Training Alliance can help you out!