Intermediate Scaffold Training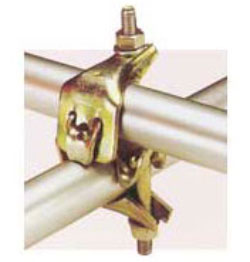 Courses run regularly
The Scaffold Tool & Training Company conducts it's 5 day Intermediate Scaffold Training Courses normally once or twice a month (or by arrangement) at our training facility located at:
17 Northern Ave
Moorabbin Airport, Victoria
Course Code: CPCCLSF3001
Price: $1,195
View Training Calendar
An intermediate scaffolding ticket enables a person to erect, alter and dismantle tube and coupler scaffolds including tube and coupler covered ways and gantries, install a cantilevered crane loading platform and a mast climbing work platform.
Topics covered in our Intermediate Scaffolding course include:
All basic scaffolding work
Barrow ramps and Sloping platform construction
Cantilever and Spur construction
Cantilevered Crane Loading Platforms
Component defects
Equipment quantities
General scaffold construction
Hazards and planning
Intermediate knowledge questions
Lashing of planks
Legislative requirements
Mast Climbers
Measuring and marking
Scaffold design
Use of compatible equipment
The course will culminate in an assessment of competency in accordance with the intermediate scaffolding national assessment instrument.
As one person cannot safely erect a scaffold, a prerequisite of WorkSafe is that a minimum of 3 students is required for the course to go ahead.
Trainees must be over 18 years of age.
A $200 deposit payable in advance to confirm your booking, then the balance is payable before completing the course.
Your High Risk Work Licence is recognised nationally, we are WorkSafe and Australian Quality Training Framework (AQTF) compliant and are a Registered Training Office (RTO).
Once a course is completed your Notice of Assessment must be lodged at a Victorian Post Office within 60 days at a cost of $64. This assessment summary then forms your interim ticket until your licence arrives in the mail. 
Prerequisite: Basic Scaffold High Risk Work Licence
Course duration is a minimum of 4 days (depending on your experience)
Course starts at 7.30am
Attendees: minimum 3, maximum 9
Cost includes tool belt, tools, hard hat, gloves and safety vest for the duration of the course.
Coffee, tea and biscuits (but not lunch)
Dress: casual, work boots preferred or covered in shoes
Nationally recognised ticket
Friendly, practical learning environments – by tradesmen for tradesmen